Alpine Dental has been established since 1988 and has been supplying the local area with dentures, crowns and bridges. The practice has been based in North Cheam since 1997, concentrating on supplying patients with the best quality dentures. Our team are all GDC registered and can be checked on the GDC's Website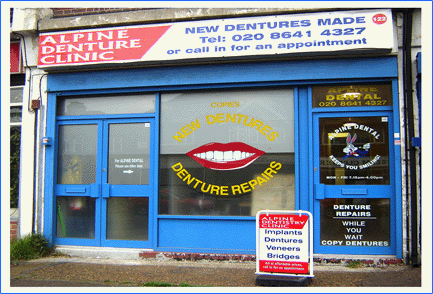 At Alpine Dental we have on-site laboratory services, all your requirements can be discussed with the technician, who will make your crowns or dentures. We believe that this leads to a higher level of satisfaction.

Alpine dental prides itself in its integrated system where all needs are taken care of on site.
All staff are registered with the General Dental Council (GDC), and all these can be verified at the GDC's website.

Number of Site Visits


powered by freecountercode.com
Copyright ©2009 Alpine Dental. All Rights reserved.